We've all heard the saying, "history is written by the victors," and it has held true for as long as the winning team has recorded history.
Richard III was a conniving, murdering hunchback of a king. The English people were better off after he was killed in battle, and the benevolent Tudors took over. Historians writing after his death recorded this, so it must be true. Shakespeare penned it as well, so it must be true. Right?
Actor Anthony Sher's 1984 performance of Shakespeares's Richard III.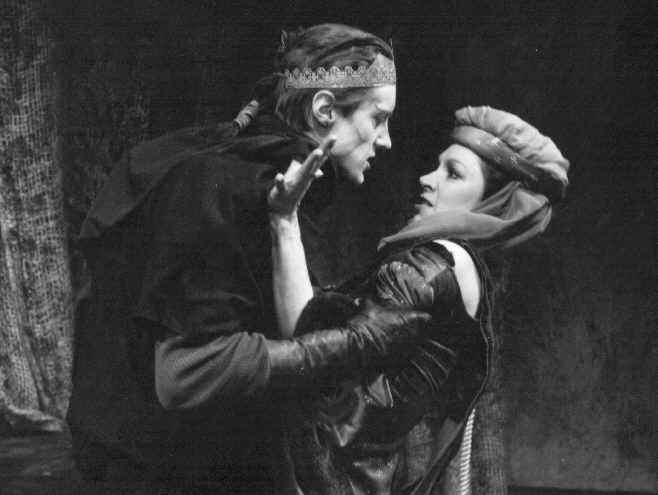 Tony Rust and Kate Preston in a 1987 performance of Richard III.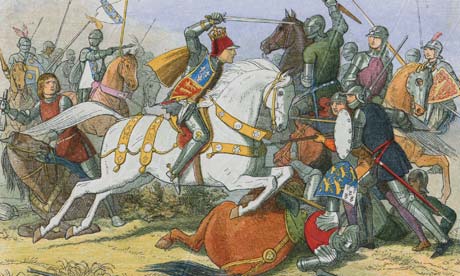 Picture from Corbis depicting Richard III rushing into the midst of his enemies.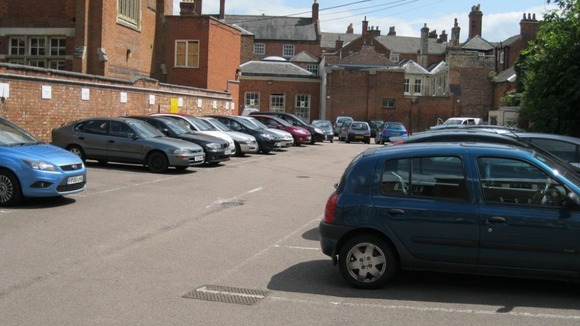 Parking lot in Leicester where the King is probably buried.
Perhaps soon history will be corrected, and Richard III will be given a state funeral befitting a fallen warrior. This may be the impetus for new research and a more accurate representation of the King, instead of reliance upon biased sources.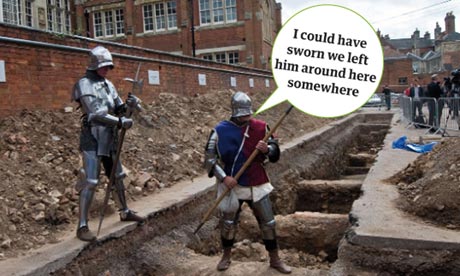 Reenactors in Leicester at archaeological dig
Truly, to find truth in History, we must dig deeper.