[ranked 7th on MySpace in early 2008 when it was cool]
On another blog, someone made the claim that humans are superior to all other creatures because of our ability to piece together sentences. I would simply say, "language," but other animals (notably chimps) are also able to communicate wants and feelings in a way that humans can understand. No, this person said that we were better merely because of our grammar.

I had a decent response, but for some reason no one responded to my comment.


[insert overused sound of crickets chirping]



I then decided to pose the question to you for two reasons:
1) Most of the readers of this blog are well-read and/or educated.
2) All of you are extremely opinionated – some to a fault. ?

What makes a Human superior to all other forms of life?

Is it our ability to use tools?
Is it bipedalism [ability to walk upright]?
Is it our language that sets us apart?
Why do we think that just because an animal doesn't communicate the same way as we do, that it is a lesser being?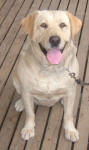 Though perhaps they don't speak with "proper grammar" in OUR language, we know exactly what they are saying.
What about people who cannot speak – are they not as special as the rest of us?
What about people who cannot even sign? Those who were not born with the facilities necessary to communicate on the complex level of other humans – are they not as special as the rest of us?
It can't be our religion that makes us special. Some humans do not possess religion, but some elephants do. Some hypothesize that Neanderthals had religion, but we know they were not actually human.
It can't be our ability to love. Not all humans do that, unfortunately, but many animals do. Swans mate for life (they seem to be doing better than 51% of America).
It can't be our ability to vocalize. Nearly all animals can make noises expressing surprise or fear or aggression.
The only thing that sets us apart from the rest of animal kingdom would be our DNA. However, even a mouse shares most that with us. Though that makes us different than other species, how does it make us better?